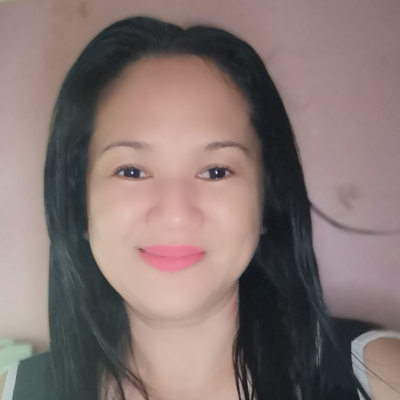 About me:
I'm Ms. Emierose Hilacan was born May 13,1978. I'm 44years old. From Philippines. With 3kids all boys. I have a Bachelor Degree in Nursing. And a Certificate of Professional Teaching. I am a Nurse and currently working here in Hong Kong as a Caregiver for 4 years now. I wanted to try and find a new job as a Teaching position. I love teaching and it is my first love and my passion. Although I don't have a formal teaching experience at school. But I am teaching my kids and my nephews and my nieces at home. 
If you will give me a chance to hire me and be part of your team. I am willing to submit myself for any Trainings and Seminars to enhance my experience and developed my knowledge and skills. And be the best person to work with in your team. 
I am looking forward to hearing from you soon and this is my number. +852 9685 9476. Thank you so much and God bless you. 
Experience
Position : Caregiver 
Employer : Mrs LEUNG, MEI SIM 
Year:  2019 up to present 
Country : Fotan New Territories Hongkong 
Position :Caregiver 
Employer : Wong,  Man Ching
Year : July 19,2018 - March 8,2019
Country : Tsui Sai Wan Hongkong 
Position : Private Nurse
Employer : Pabelic,  Angelita
Year :April 2017 - December 2017
Country : Philippines 
Position : Staff Nurse 
Employer : Salamat Poly Clinic 
Year: July 2009 - November 2012
Country : Kingdom of Saudi Arabia 
Position : Staff Nurse 
Employer : Badr Al Rabie Dispensary 
Year : June 2002 - September 2005
Country : Dammam Kingdom of Saudi Arabia 
Position : Staff Nurse 
Employer :E & R Hospital and Pharmacy
Year : December 1999 - April 2002
Country : Philippines 
Education
Degree : Certificate In Professional Teaching 
Year : 2015
School : St. Michael's College Philippines 
Degree : Bachelor of Science in Nursing 
Year: 1995 - 1999
School : Medina College Philippines 
Professionals who compete with Emierose
Education / Training profesionals
Professionals from different sectors near New Kowloon, 선수이부 구